Jos Alukkas Unveils 'Ivy': Jewellery for the Young
JOS ALUKKAS UNVEILS 'IVY': JEWELLERY FOR THE YOUNG
17th October 2023
Jos Alukkas launched their latest jewellery collection, 'Ivy', an extensive assortment of lightweight 18K jewellery. The grand unveiling of the Ivy collection took place at an event in Mumbai, where renowned model Rafaella Siqueira introduced the new collection. The event was graced by the presence of Jos Alukkas Managing Directors, Varghese Alukka, Paul J Alukka, and John Alukka
The 'Ivy' Collection has been designed from a deep understanding of the preferences and desires of today's young women and caters to what they look for in jewellery. The playful collection features a twinkling array of 18K jewellery, specially crafted for everyday wear, in a variety of designs. With an emphasis on versatility and style, Ivy offers rings, chains, necklaces, earrings, and bangles embellished with a variety of stones. The collection includes light as air pendants, which typically cannot be achieved with standard gold.
Ivy includes a diverse collection encompassing the 'Royal for Female' series, with its eye-catching rose gold finish and jewellery inlaid with Mother of Pearl (MOP). And the captivating dancing pendants and enchanting dancing necklaces are a wearer's delight. Each item has been carefully crafted to showcase grace and style.
The Ivy collection also showcases intricate lavender enamelling and incorporates an array of stones such as ruby, pearl, moissanite, and cubic zirconia. The Ivy collection starts with one-gram jewellery for a simple and elegant way of accessorizing.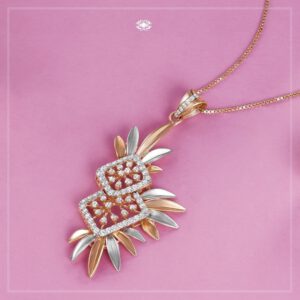 "Ivy is specially designed for young women and young men. Jos Alukkas consistently creates jewellery designs that align with changing fashion trends." – said Chairman, Jos Alukka.
The introduction of these new brands is in the continuum of Jos Alukkas' expansion strategy, leveraging its 59-year legacy in the country's jewellery retail sector. Jos Alukkas has already achieved a significant milestone with the HUID Campaign, successfully raising awareness across the nation. The group has also unveiled plans for the establishment of 100 new jewellery stores.