Malabar Gold & Diamonds: Shining Bright with a 32% Boost in Diwali Sales
MALABAR GOLD & DIAMONDS: SHINING BRIGHT WITH A 32% BOOST IN DIWALI SALES
15th November 2023
Malabar Gold & Diamonds, the leading global jewellery retailer has received a warm response for its Diwali offers from its customers across the country. Compared to the previous year, Malabar has seen a 32% rise in Diwali sales. As part of the festive season, Malabar has showcased a stunning array of exquisite jewellery in diamonds and precious gemstones, and exclusive offers valid until November 19th, 2023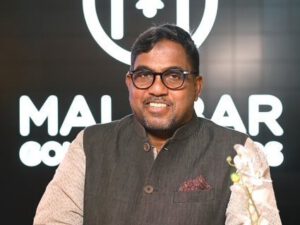 A special 30% off on the value of diamonds and 30% off on the making charges of gemstone and polki jewellery are being offered by the company to jewellery lovers. Also, on purchases worth Rs. 30,000 or more, customers will receive 100 mg of gold as a gift. Apart from this, the company has also assured 100% exchange value when upgrading old Malabar diamond jewellery for new gold or diamond jewellery. With a slew of offers in play, Malabar Gold & Diamonds is offering customers a world-class shopping experience this Diwali season.
Customers can shop from any Malabar Gold & Diamonds store in India at fair prices with the assurance of 10 Malabar Promises. A transparent price tag indicating stone weight, net weight, and stone charge of the jewellery; assured lifetime free maintenance for the jewellery; 100% value for gold when reselling old gold jewellery; 100% HUID-compliant gold; IGI and GIA-certified diamonds ensuring a 28-point quality check of global standards, buyback guarantee; complimentary jewellery insurance, responsible sourcing; and fair labour practises are the 10 cardinal promises that the company stands by. Also, Malabar Gold & Diamonds was the first to introduce the 'One India, One Gold Rate' policy to ensure that gold is sold at the same price across the country. The Group currently has 335 stores spread across 12 countries.
About Malabar Gold & Diamonds:
Malabar Gold & Diamonds was established in 1993 and is the flagship company of Malabar Group, a leading diversified Indian business conglomerate. With an annual turnover of $5.2 billion, the company currently ranks as the 6th largest jewellery retailer globally and today has a strong retail network of 335 outlets spread across 12 countries in addition to multiple offices, design centers, procurement centres, and factories spread across India, Middle East, Far East, the USA & the UK. The group, owned by more than 4,000 shareholders, has more than 21,000 employees from over 26 countries working towards its continued success. Malabar Gold &Diamonds also features an online store www.malabargoldanddiamonds.com providing customers the opportunity to purchase their favourite jewellery at any time and on any day from the comfort of their homes.
The group also operates MGD – Lifestyle Jewellery, a retail concept offering trendy and lightweight jewellery that represents the independent and the modern woman through its designs and collections. ESG (Environmental, Social & Governance) has been the primary commitment of the group since its inception. The key ESG focus areas of Malabar Group are Health, Housing, Hunger Free World, Education, Environment, and Women empowerment. Integrating the principles of responsibility and sustainability into its core business, Malabar Group periodically strengthens its ESG goals to remain a socially conscious and responsible organization. The group contributes 5% of its profit to such initiatives in the same country of operation.