WADA International Jewellery Design Awards to Be Held in Dubai
WADA INTERNATIONAL JEWELLERY DESIGN AWARDS TO BE HELD IN DUBAI
18th November 2023
The prestigious WADA International Jewellery Design Awards, celebrating the artistry and craftsmanship of the global jewellery industry, will take place on 21st November 2023 at the JW Marriott Marquis, Business Bay, Dubai. This highly anticipated event, hosted by the World Academy of Design WAOD UAE, promises to be a dazzling showcase of exquisite jewellery creations inspired by the theme "Beauty of Nature at the Time of Sunrise."
The event will be attended by 500 elite guests, including esteemed members of the Royal families in the United Arab Emirates and diplomats representing the winning country candidates. The gathering will also include the top jewellery manufacturers of the Middle East, 100 renowned jewellery designers from around the world, and esteemed industry professionals.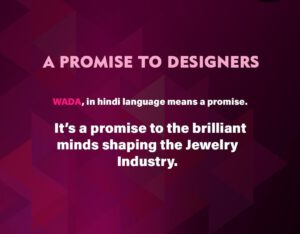 Highlighting the exceptional talent and creativity of jewellery designers, all winning pieces will be on live display at the venue and showcased on the ramp by stunning models, providing a mesmerizing visual experience for attendees. The jewellery entries, crafted under 12 different categories, have been meticulously designed using natural emeralds and natural diamonds, capturing the essence of the theme.
The awards ceremony will recognize 57 outstanding designers for their exceptional contributions to the jewellery industry, with each recipient receiving a prestigious award. Additionally, 57 sponsor companies will also be acknowledged for their invaluable support and commitment to the event.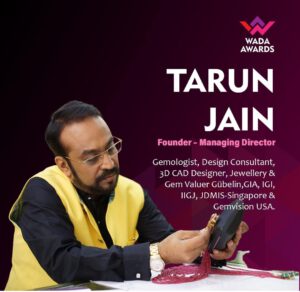 Furthermore, the coveted Bridal Jewellery Brand of the World Awards will be presented to ten exceptional jewellers, acknowledging their excellence in creating captivating bridal jewellery.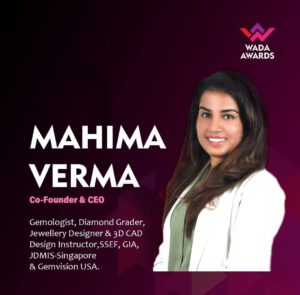 The distinguished panel of judges includes luminaries from the jewellery industry such as the President of the International Confederation of Jewellery, Gemstone and Diamond Dealers (CIBJO), the Director of the Italian Exhibition Group, the Executive Director of the Gem and Jewellery Export Promotion Council (GJEPC), the CEO of the International Coloured Gemstone Association (ICA), and renowned social media influencers such as Katerina Pères and Tracey Ellison from Paris and New York.
Following the awards ceremony, guests will enjoy an elegant Gala Dinner, providing an opportunity for networking and celebrating the brilliance of the jewellery industry.
WADA International Jewellery Design Awards promises to be an extraordinary event that brings together the crème de la crème of the global jewellery community. This grand celebration of artistry, innovation, and exceptional craftsmanship will undoubtedly leave an indelible mark on the industry.
Benefits of Participation:
Top 10 Winners will receive the "TOP 10 BRIDAL JEWELLERY BRAND OF THE WORLD" Award along with Trophy & Certificate.
Top 50 participants will be Awarded Certificate of "TOP 50 Bridal Jewellery Brand of the World" and an opportunity to showcase their selected Articles at the venue during the GRAND FINALE
About WADA:
The World Academy of Design, (WAOD) is a renowned international organization dedicated to promoting and recognizing excellence in design and craftsmanship. WADA provides a platform for designers, artisans, and industry professionals to showcase their talent and celebrate their contributions to the creative world. The organization hosts various events and awards ceremonies to honor outstanding individuals and foster collaboration within the global design community.