Kalyan Jewellers brand ambassador Amitabh Bachchan launches limited edition Ashta Vinayak and Ashta Lakshmi Gold Coins on Kaun Banega Crorepati
KALYAN JEWELLERS BRAND AMBASSADOR AMITABH BACHCHAN LAUNCHES LIMITED EDITION ASHTA VINAYAK AND ASHTA LAKSHMI GOLD COINS ON KAUN BANEGA CROREPATI
10th November 2023
Kalyan Jewellers, one of India's largest and most-trusted jewellery brand has announced the launch of its specially curated Ashta Lakshmi and Ashta Vinayak gold coins on the popular television quiz show, Kaun Banega Crorepati. The show's host and Kalyan Jewellers' brand ambassador Amitabh Bachchan introduced the limited edition coins, celebrating India's cultural significance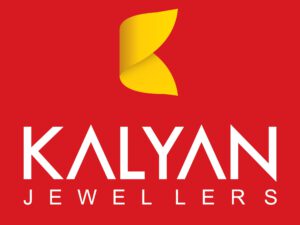 These exclusive coins, adorned with intricate designs, feature iconic designs of Lord Ganesha and Goddess Lakshmi, symbolizing good fortune and prosperity. The jewellery brand has introduced these coins in both 22-carat and 24-carat. These limited edition coins are available in varied weights starting from 2 grams going up to 8 grams, providing patrons with the flexibility and customized shopping experience.
The one-of-its-kind coins highlight the rich cultural heritage and their significance in Indian traditions. Speaking on the launch, Mr. Ramesh Kalyanaraman, Executive Director – Kalyan Jewellers said, "It is common practice for customers to buy coins as shagun during Dhanteras and Diwali. This year, apart from the usual single coins that we stock, we have brought forth two unique sets of 8 coins each – AshtaLakshmi and AshtaVinayaka. They also make for good wedding gifts, and we are positive that our customers will appreciate it."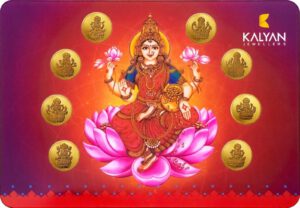 As part of the Diwali offer, Kalyan Jewellers is offering customers a complimentary 1-gram gold coin for every Rs. 50,000*. This offer is applicable on a minimum purchase of Rs. 1 lakh.
For more information on the brand, its collections, and offers, visit https://www.kalyanjewellers.net/
T&C Apply*
About Kalyan Jewellers:
Headquartered in Thrissur in the state of Kerala, Kalyan Jewellers is one the largest jewellery retailers in India with a presence in the Middle East. The company has enjoyed a long-standing presence in the Indian market for nearly three decades and has set industry benchmarks in quality, transparency, pricing and innovation. Kalyan offers an array of traditional and contemporary jewellery designs in gold, diamonds and precious stones catering to the distinct needs of the customers. Kalyan Jewellers has over 210 showrooms across India and the Middle East.